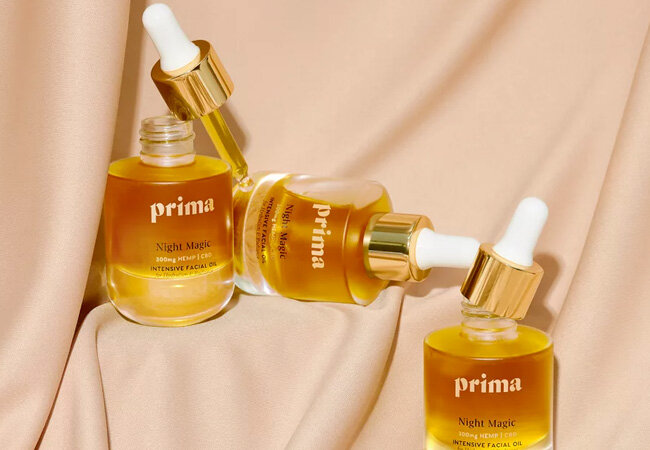 Why CBD at Sephora standards?
Build client trust in Sephora and education in a confusing and cluttered new category.

There is no FDA regulation today, but many retailers selling CBD so this is a POD for Sephora.

Helping clients navigate the space with trust and transparency in Sephora's curated CBD assortment

Some CBD products do not contain what they say, so Sephora requires testing and publicly available certificates of analysis to ensure our products do.
How were the CBD at Sephora standards created?
Based on extensive industry research and interviews with various experts in the space
What is CBD?
CBD stands for cannabidiol. It is a compound from the hemp plant, which has soothing and restorative benefits for the skin.
Does CBD make you high?
No. CBD is non-psychoactive (so it does not get you high). The products we carry are derived from the hemp plant (not marijuana), so they do not contain THC (the psychoactive substance of marijuana) at levels that will get someone high.
What is the difference between CBD and Hemp Seed Oil?
Hemp seed oil is derived from the seeds of the hemp plant and is a good source of omega-3 and fatty acids but does not contain appreciable levels of CBD. Hemp seed oil is great for hydrating the skin.

CBD is derived from the flowering buds and leaves of the hemp plant, rich in cannabinoids and terpenes. CBD has adaptogenic effects, helping calm and soothe the skin.
Are there any side effects?
No. The manufacturers of these products have assured us that CBD and their products have no known side effects.
What topical benefits does CBD have?
CBD helps soothe stressed skin.

It is also high in antioxidants which help protect from the aging effects of free radicals.

Calm the appearance of redness, moisturizing very dry skin, restoring skin's balance.
What is the difference between broad spectrum, full spectrum, and isolate?
Full Spectrum: The entire hemp plant (retains all cannabinoids including trace amounts of THC permissible for hemp). Retains the original terpenes, omega fatty acids and other vitamins/minerals found in the plant.

Broad Spectrum: The entire hemp plant minus trace amounts of THC (Full spectrum minus the trace amounts of THC).

Isolate: CBD processed to remove all other cannabinoids, oils, plant material, waxes & chlorophyll. Typically, a less expensive and more heavily processed extract without any taste or smell.
Why only full or broad spectrum?
All CBD products in our assortment use full-spectrum CBD, widely recognized as the optimal choice for use in skincare. Full-spectrum CBD oil retains the plant's original terpenes and phytocannabinoids to help soften and soothe the skin.
What should a BA say if clients express concern about safety & legality of CBD?
Sephora works to identify responsible vendors who are dedicated to product safety and compliance.
Can CBD products be taken internally?
The CBD products Sephora sells are for topical use only
Can I use CBD if I am pregnant or breastfeeding?
Please consult your physician before using CBD products if you are pregnant or breastfeeding. Also remember to read product labeling for any other recommendations.